New, easier way to add layers
Add layers to a selection with the new "+" button

We've added a new "+" button to the
selection toolbar
in the script to make it easier than ever to add layers. Adding layers in video compositions will automatically add
scene boundaries
to the range if not already present.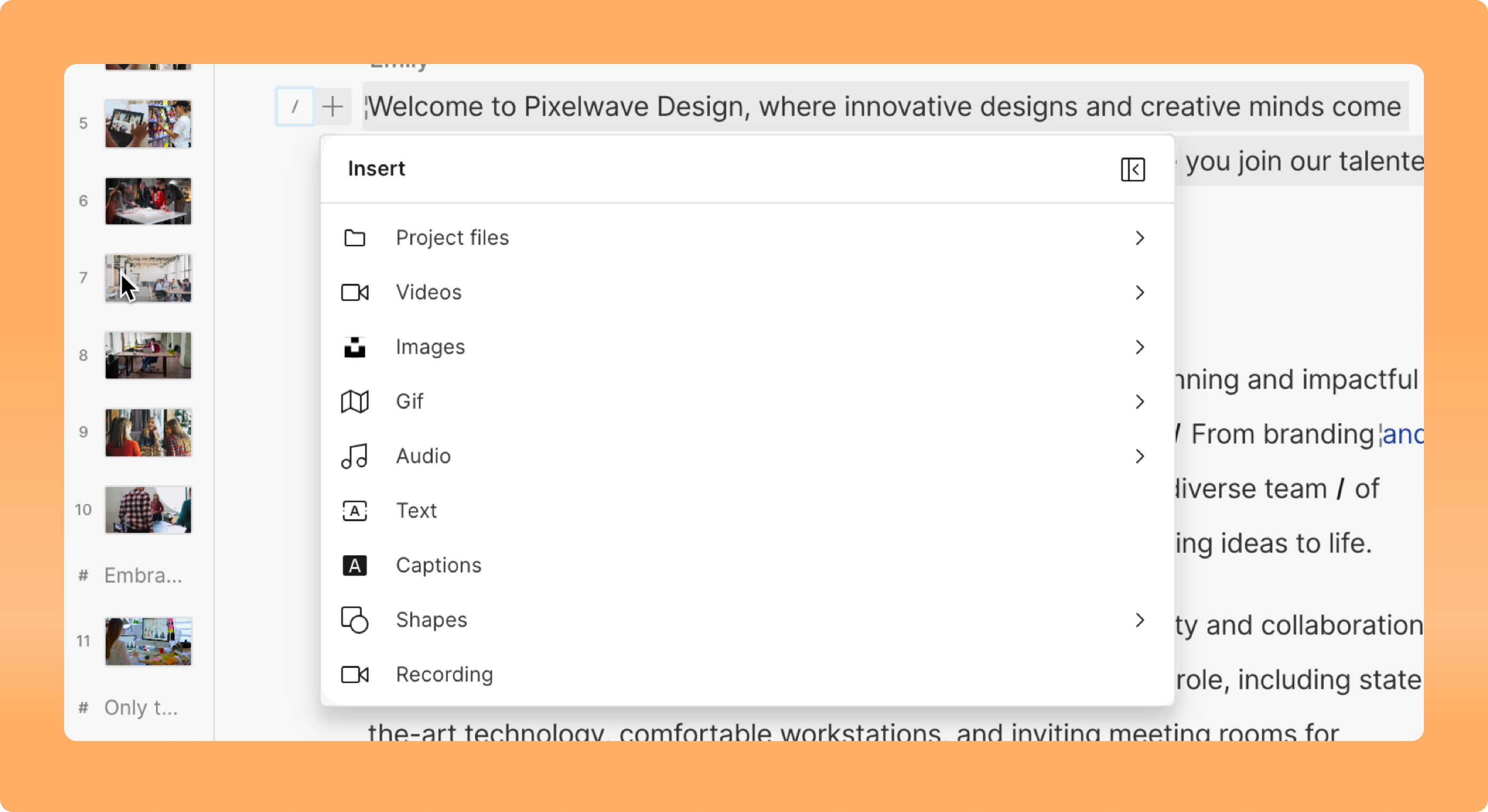 You can find an
all-new add layer panel
from the selection toolbar above, but also in the "+" button to the left of your script and via
Cmd-Shift-K
on macOS or
Cntrl+Shift-K
on Windows. This panel is a one-stop-shop for all the kinds of layers you can add, whether they're your own files, stock media, shapes or recordings.
You can also dock this panel to the left edge of your editor for easy access when regularly adding layers and remove it when you're done.
New line in script updates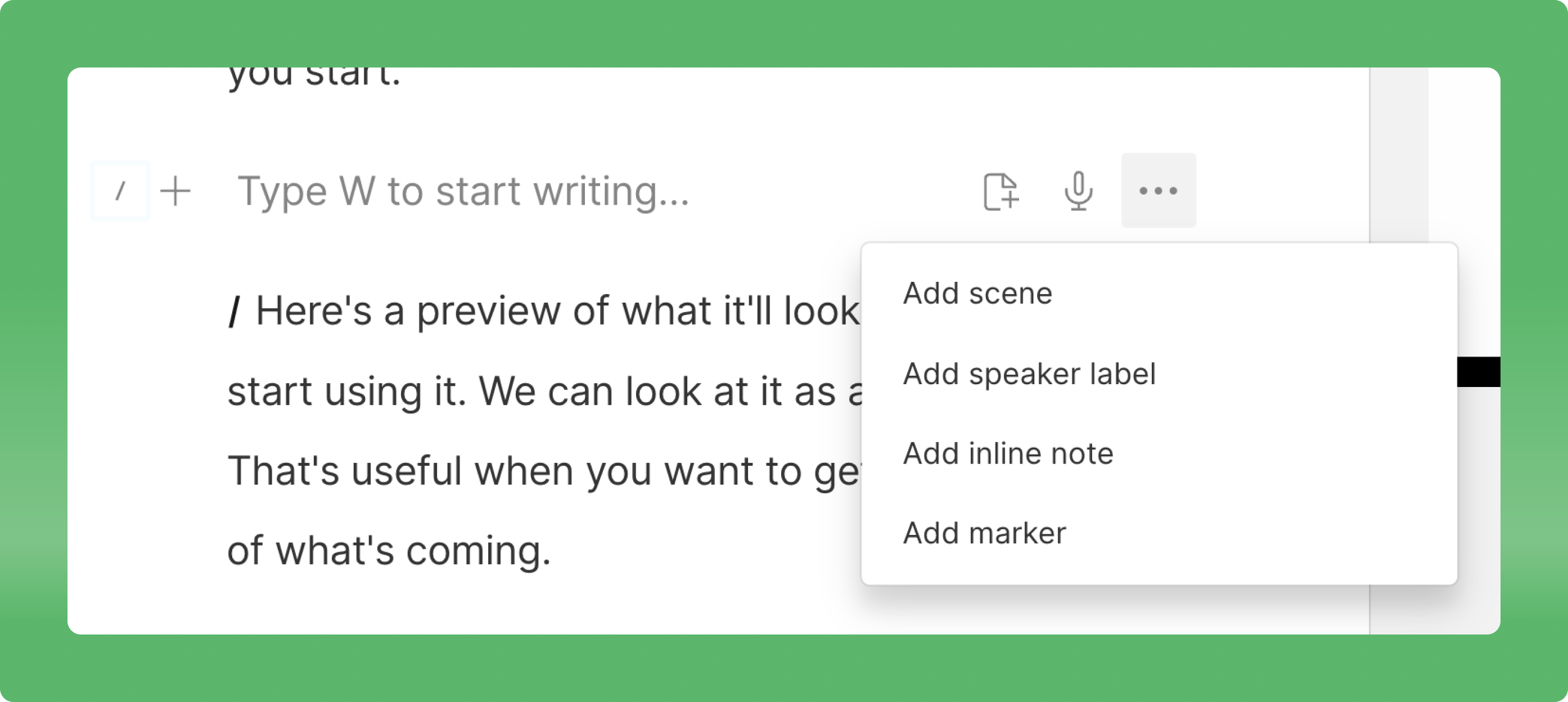 We've made it easier to add to the script from a new line by exposing buttons to add files, record, and add other script markup like scenes,
speaker labels
,
inline notes
, and
markers
.
4K video recording in SquadCast (beta)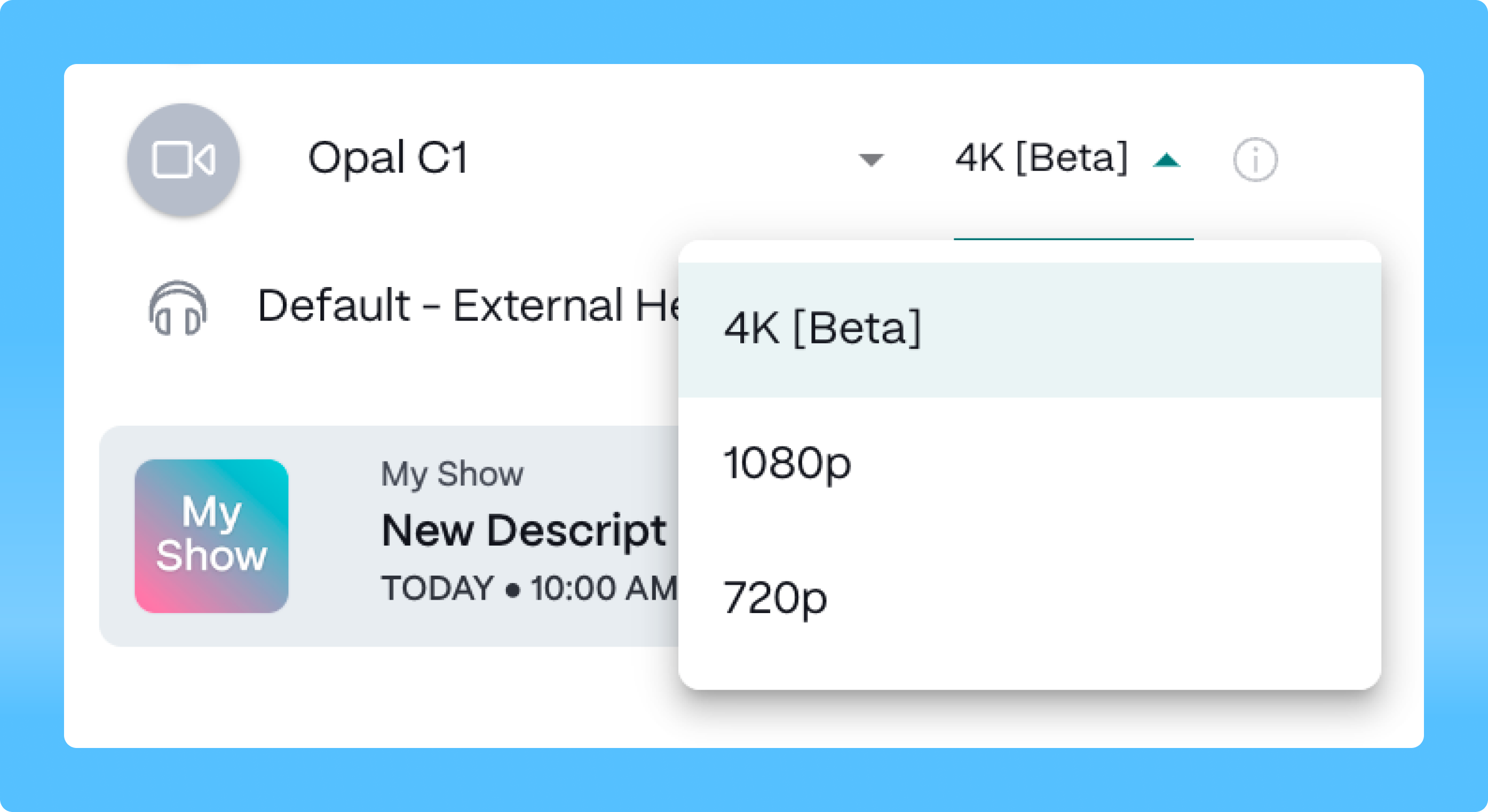 Descript's remote recording solution, SquadCast, now offers 4K video recording (on MacOS.) If anyone in your session uses a 4K camera, SquadCast will record their footage in stunning 4K, while capturing other participants at the highest resolution their cameras support (typically 720p or 1080p).
The new 4K recording feature enhances video quality for your audience and provides greater flexibility in post-production editing, such as zooming in without loss of image quality.
This feature is currently in beta, and we're excited for you to try it out. To enable 4K recording, simply navigate to your Show Settings and turn it on.
Reminder:
SquadCast is now part of Descript
.
Which means if you're a Descript subscriber, you now also have the most reliable remote recording solution out there — for free.
Dragging on the wordbar in the timeline to add a gap in a video now automatically adds a freeze frame there. If you want a gap clip instead, you can still manually add a gap clip from the context menu in the timeline.
When updating a word gap duration, we no longer automatically spot audition. This should make it faster to make lots of quick updates to word gap durations, and you can always spot audition when you need to using

Cmd-Shift-Space

on macOS or

Cntrl-Shift-Space

in Windows.
Docking preferences are remembered

: We now remember whether you chose to keep Compositions or Media panels docked across projects and windows.
We've added timestamps back to search results in the sidebar.
Fixed SDR Bt.709 color shift issues – HD color export and publishing should match source media more closely.